About Our Audi Dealership in Houston
Welcome to Audi Central Houston. Even if you've never visited our dealership before, you might already be familiar with it. That's because our state-of-the-art Audi dealership is instantly recognizable to those that live and work near Houston's Medical Center, Rice University, and the Museum Districts.
At Audi Central Houston, it's not just our offices, customer lounges and parts and service facilities that are high tech. Equally forward-thinking is the professional, informative and friendly way we do business. With our client-centric approach, we pride ourselves in providing Houston-area drivers with an entirely new way to shop for, maintain, and embrace the Audi luxury-performance tradition.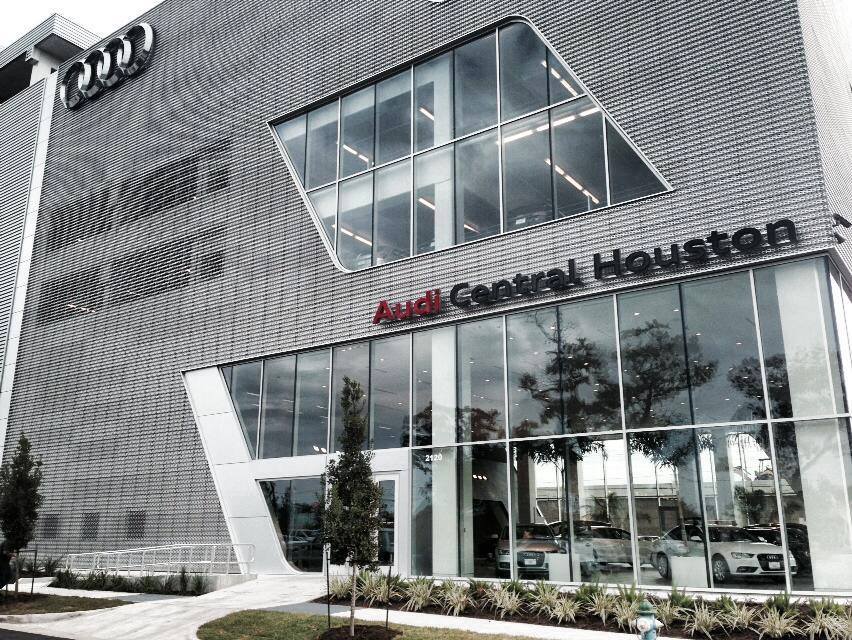 Many of our clients have never been in a dealership that looks or feels anything like ours does, and that's because we've dedicated every part of our gleaming 170,000-square-foot facility to offering drivers from Houston a whole new approach to shopping for and buying a car.
Using Sonic Price ensures you get a no-hassle price that's based on data from similar car sales in the Houston area. Our entire inventory is priced competitively, eliminating the time-consuming, back-and-forth negotiation process so common at other dealerships. It also frees up our client's time so that they can work with our sales guides to determine which vehicle works best for their specific needs.
From our transparent Sonic Price to grassroots support of Houston-area arts, fashion, and sports, the Audi Central Houston team strives to be an integral part of our community. Whether you're eyeing one of Audi's newest vehicles or you're in the market for high-quality parts and service, we're proud to be Houston's home for all your luxury automotive needs.