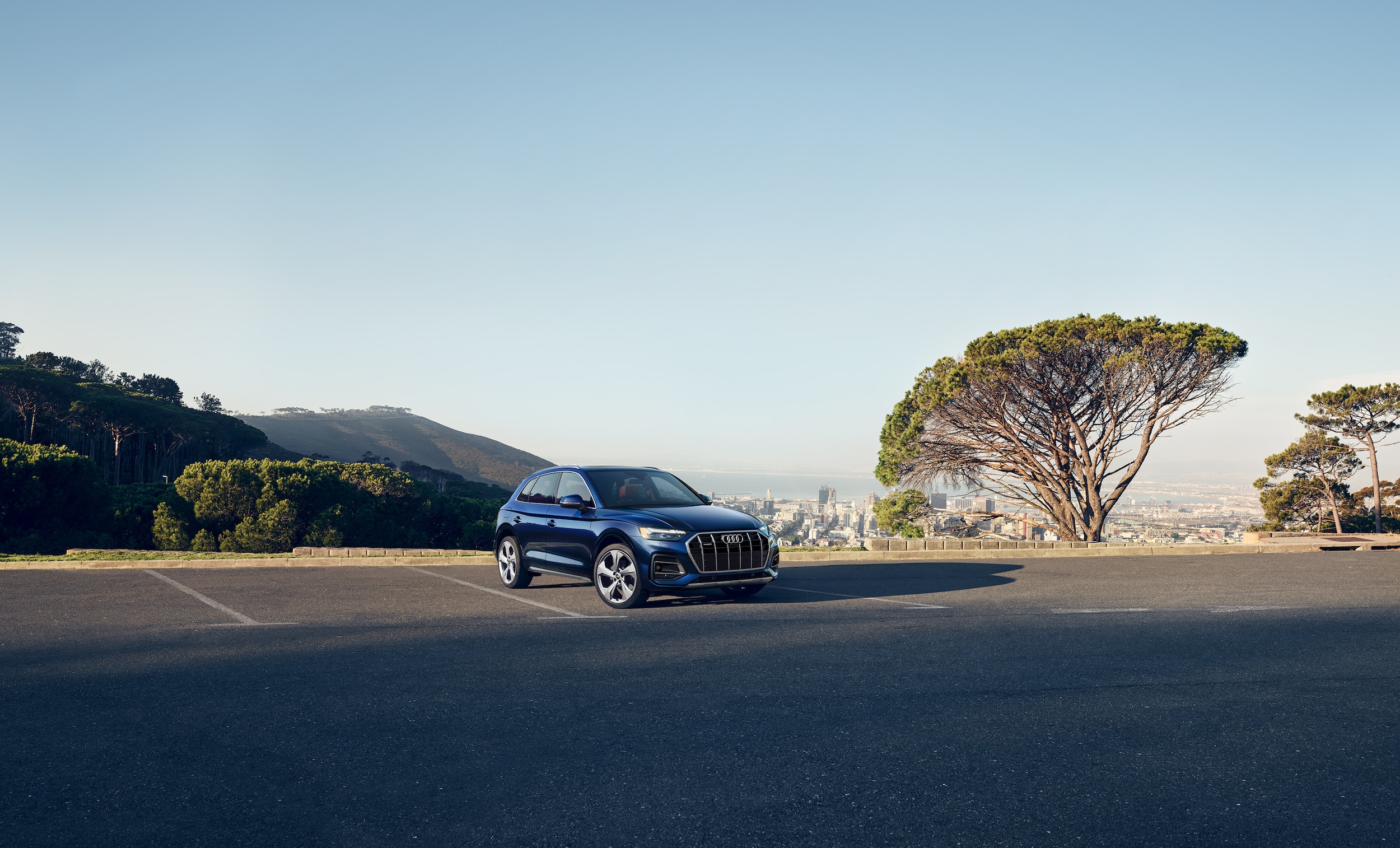 When it comes to electric performance, Audi continues to innovate and deliver on expectations. For 2021, Audi is introducing a range of brand-new electric and hybrid models, set to impress and perform across the Houston area. From the spacious Q5 plug-in model to the stylish and efficient A7 and A8 TFSI , Audi is setting new standards for electric performance in Texas. Visit us at Audi Central Houston today for a first-hand look at the latest wave of electric engineering! Located just minutes from Rice University, our Houston Audi dealer is your top destination for brand-new hybrid luxury vehicles. Explore our new hybrid models today!
New Hybrid and Electric Models from Audi
Audi's hybrid and electric options continue to expand with the introduction of the 2021 model line. New hybrid/electric models include the 2021 Audi Q5 plug-in hybrid, 2021 Audi A7 plug-in hybrid, and 2021 Audi A8 TFSI plug-in hybrid. Combining dynamic driving with integrated hybrid efficiency, these models represent a new line of electric engineering for Audi.
Electric Performance Meets Premium Luxury
Innovative features such as predictive efficiency assist are designed to reduce brake energy and emissions while keeping your performance as efficient as possible on the open road. Each of Audi's 2021 electric models includes an all-electric mode , allowing drivers to conserve gas and utilize the impressive range of the models' integrated battery while personalizing their driving experience to suit individual preferences.